EXECUTIVE COMMITTEE MEMBERS
EXECUTIVE COMMITTEE MEMBERS
The board of SportREcognized association
Education: Electronics and Informatics (training, job), Sport Manager (Certificate of Advanced Studies CAS), Enterprise Management (Post graduate degree). Sport: Instructor of International Inline Hockey Tournament Directors, Referee and Player in International Inline Hockey, Referee and Player in Ice Hockey. President of the International Inline Hockey Federation (10 years), President and co-founder of the SportRecognized Association SRE. Languages: French, German, Italian, Spanish, English and some other Dialects. Actual Job: CEO at JK Services ltd.
Read more
Read less
General secretary of International Gira Sport Federatoin, representative IGSF in Europe, IGSF coordinator with WADA relationship. Kettlebell lifter, medalist of International gira (kettlbell) competitions, kettlebell judge and trainer. Since 2011 she is involved in the management of sports organizations and the development of kettlebell sports in Europe and the World, including Championship and sport events organization, co-founder of company produced kettlebell and weightlifting equipment. Education: Master Business Administrator (MBA) Clark University (USA), Master degree in Cracow Business Scholl in Economic University in Cracow. Member of the European Association for Sport Management (EASM). Co-founder Kyiv Kettlebell Club (Kyiv, Ukraine). Športno društvo KIJEV KETTLEBELL KLUB (Celje, Slovenia)
Read more
Read less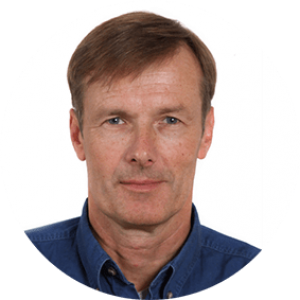 Petar was born in Zagreb, Croatia on November 1st 1957. He graduated Clinical Psychology from the Faculty of Philosophy, University of Zagreb. Further specialized in psychotherapy and cybernetics. After graduation he worked as a psyhotherapist and mangement consultant till the beginning of the war in Croatia when he joined all his potentials to work with war victims and people with disabilities. For 13 years he was directing national rehab center for blind and started a non governmental project for helping multiply handicapped blind kids. Last couple of years ago he works as a consultant to individuals and organizations. Apart from his professional career, he is parallely working in sports since 1975. He is the founder of Nanbudo martial art and sport in Croatia (1978), and the Croatian Nanbudo Fedreation (1989) where he acts as executive director since its foundation. He was the General Secretary of Worldwide Nanbudo Federation for many years, and Vice-president of the Croatian Olympic Committe (2000-2002). He is one of the founders and acting General Secretary of the International nanbudo federation. Apart from marital arts sports, Petar has worked many years as a ski teacher within Croatian ski federation, and was multi Croatian karting champion in the 80s and 90s. He is acting member of the EXCOM and co-founder of SportREcongized association SRE.
Read more
Read less
Radu Ionescu
Position:
General Secretary
Born: 1964. Live: Bucharest. Romania. Sport Experience: Performance in sport – badminton, squash and racketlon. President of Romanian Badminton Federation – 2001-2005. Member of Romanian Olympic Commettee – 2001-2005. President of Racketlon Club since 2009. Member of Racketlon International Federation Council since 2015. Member of Romanian Squash Federation Council. Professional Experience: PHD in Engineering, Manager and entrepreneur since 1991, Business consultant since 2002, Business, life and sport coach since 2008. Extraprofessional: Unified Field Theory in Pfysiscs, Traditional Ancient Chineese Medicine. e-mail: radu.ionescu@sportrecognize.org, phone: +40 744 66 88 55, General Secretary at Sport Recognize
Read more
Read less
Paul was one of the three founders of the fast-paced and fast-growing sport of VX. As the only one remaining in sport Paul is leading its growth and development as head of Global VX, the international administrative body for the sport. Paul has an eclectic background, beginning as a teacher of Modern Languages. From there he went back to university to retrain in IT. Having completed his MSc he stayed on to do a PhD. This led him into Knowledge Management and then technology transfer which, in a perfect example of serendipity, led to the creation of VX. Paul left all his other work to focus solely on the development and growth of the sport which has spread rapidly into several countries and enjoys national and international competition. In his younger days Paul enjoyed playing football and racquet sports - badminton, squash and tennis. Now his focus is purely on VX where he leads the field in the Masters' category.
Read more
Read less